The COVID-19 pandemic has resulted in us staying at home more often. Even if social distancing policies are removed, it is clearly going to be a different summer than most of us were probably anticipating at the beginning of the year. Why not take the opportunity to improve your surroundings with a DIY project? Even if you've never tried a home improvement project before, bear in mind that it doesn't take developed skills or a lot of experience to make a substantial design impact. It's also something the whole family can get behind. Here are the best DIY projects for all levels.
Swap Out Hardware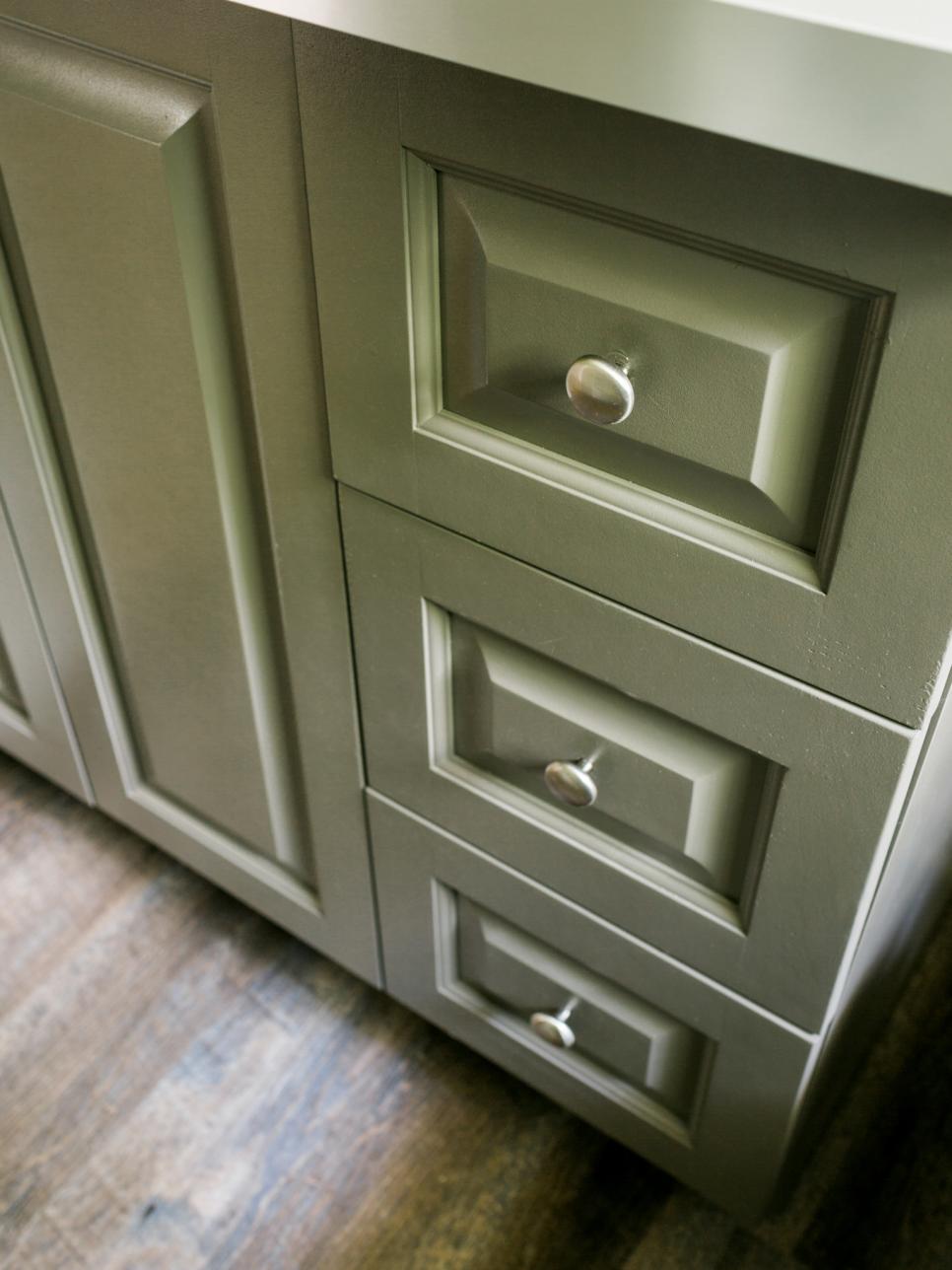 Anyone who knows how to use a screwdriver can transform a room simply by changing the knobs and pulls on cupboards and drawers. It's one of the few projects that requires zero skill. A serious kitchen and bathroom game-changer – even renters can do it. Just keep your old hardware and replace it when you move out.
It's also a great project that can be done on a budget. The gold color is sophisticated and goes beyond the standard knobs and pulls that many of us have in our kitchens. You can also swap out the hardware on furniture, such as media centers and tables, to instantly upgrade pieces. Adding designer pulls and knobs is also an easy way to upgrade an inexpensive piece of furniture.
Install a New Kitchen Backsplash in Minutes
Is your backsplash outdated or old? Peel and stick tiles are an affordable and simple solution. If you can get them applied on nicely, you can probably get the project done. Like replacing hardware, it is also a great idea for renters who feel stuck in their kitchens. You can find a well-curated selection of peel and stick tiles in some of today's most popular styles, including Carrara marble, quatrefoil and classic subway tiles.
These high-quality tiles are packaged in sheets that can be easily cut with a razor or box cutter. They stay in place without damaging the underlying surface. When you're ready to move or change things around, just peel them off. No one will be able to differentiate between regular and peel and stick tiles.
Add an Interesting Focal Point With Wallpaper
Tiles are not the only thing you can stick. Peel and stick wallpaper is simple to lay if you have the patience and time. Designers have lots of beautiful options in every style, including Novogratz, Bobby Berk and Cynthia Rowley. Peel and stick wallpaper can be used to decorate an entire room or just as an accent in the bedroom, bathroom or home office. Children's rooms are great spaces for peel and stick wallpaper because the style will change as they grow.
Paint Walls in a New Way
Paint can have a big impact, but lime paint can take a room to a whole new level. This type of paint gives the space a rich look reminiscent of a Mediterranean hotel, with color variations that traditional paint cannot offer. It can be used on a wide range of surfaces, including plasterboard, plaster, brick, cement and stucco.
Remember that lime wash should be applied with a brush, not a roller. Brushing helps to achieve a soft, patchy appearance. Two coats of lime wash should be applied with the brush in overlapping strokes. It is important to keep the edges wet during application to avoid 'wavy' lines.
This paint should also be sealed in high traffic areas such as kitchens, hallways or bathrooms.
Paint Trims and Moldings
Another great way to use paint is to skip the whole wall and just paint the trim around the doors and moldings. This can work in any room. It is also a more manageable project than painting a whole wall. Just be sure to use plenty of painter's tape.
Then choose a semi-gloss paint or a paint specifically formulated for this purpose. You can choose a bright shade like pink, black or blue to make moldings pop and create an entirely different look.
Let us know in the comment section if you are looking to improve your house while being at home.