Pallets are used to facilitate the transport and storage of goods. They are becoming the most popular material for making furniture in DIY activities. The boards present in them are recovered to build new objects or be used directly as decoration and furniture for your interior and exterior spaces. Indeed, recycling, recovery, and reusing objects or materials are no longer marginal solutions in our society, starting with increasingly expensive wood. Do you have damaged or useless pallets at home? The right thing to do is not to throw them away in a landfill because they are ideal raw materials for making functional and artistic objects. So, we suggest the following tips to give them a new life.
A Living Room for the Garden
As the weather is pleasant during summer, you can enjoy the sun outside the house or in your green space. So, setting up a garden lounge will allow you to do just that. Your old pallets are at your disposal to make authentic and stylish chairs and tables. To do this, clean your pallets well. So, in the end, you can leave your raw furniture without colour. However, if you want to paint it, this will allow you not to use too much paint. Then, proceed with the assembly. For a good fixation, opt for a stainless steel screw that is long and thick enough for your living room to last over time. Do not use glue because the furniture will be exposed to the weather and the climate, and it may melt or damage quickly. To make a chair, layout at least 3 pallets. Indeed, to install garden furniture, you must have many them. Otherwise, you can use planks in case you don't have enough.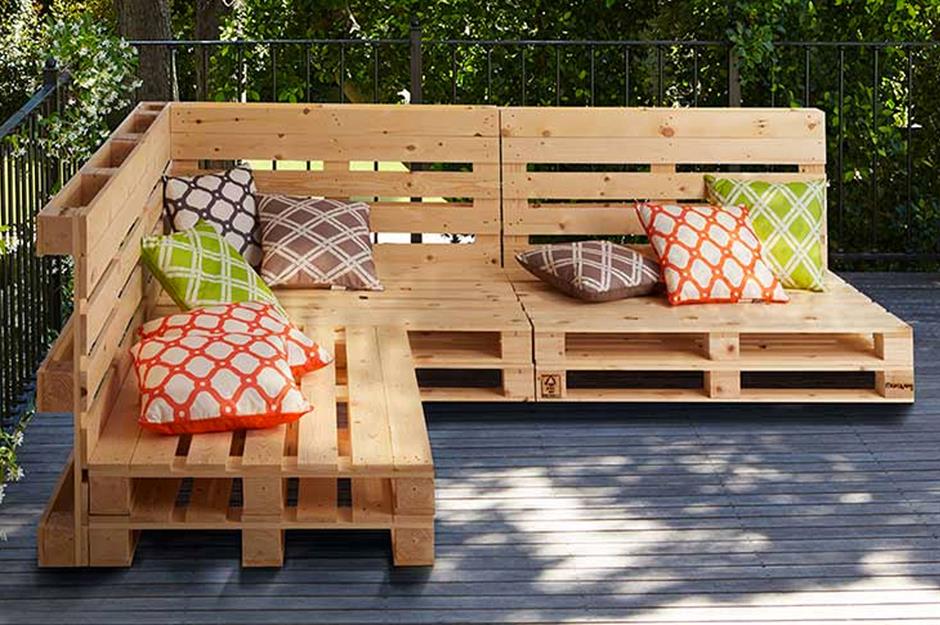 A Bed Base
The trick to having an affordable bed base is to make it yourself from your old wooden pallets. For a 160 cm bed, two pallets are enough. But if you want yours to be not too low, you can add 2 more. Start by cleaning them, use a vacuum cleaner to make dusting easier. Then, attach the pallets with wood glue or nails. You can paint them according to your taste to give a more aesthetic look. This allows you to have a very original, stylish, and personalized bed frame. This means that the recycling of pallets enables you to acquire new beautiful furniture without spending much money.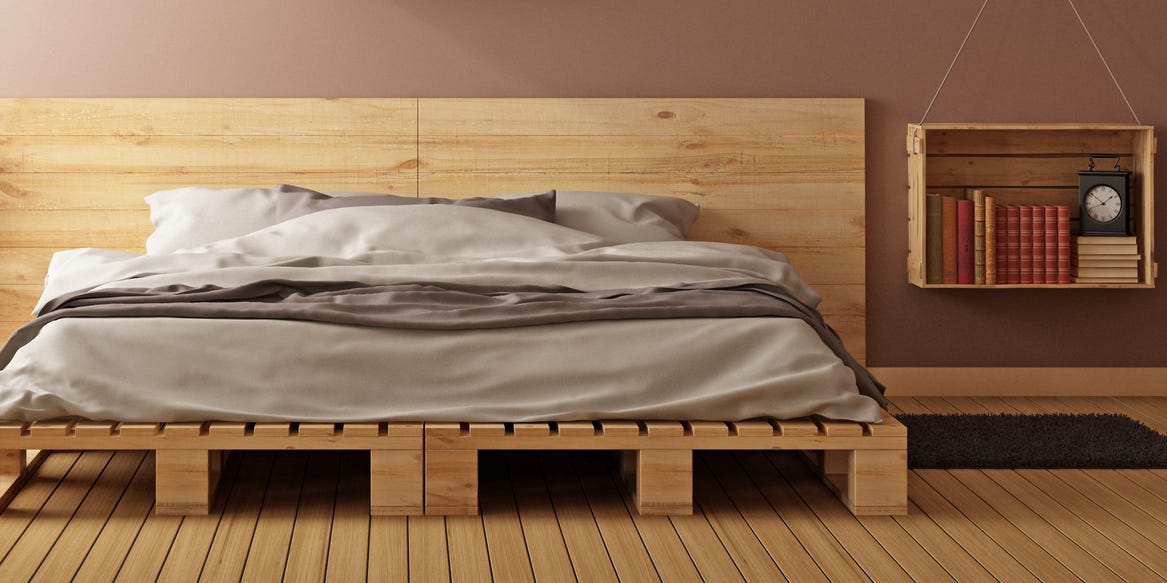 A Corner Sofa
Use your old pallets to make a corner sofa to accompany your new coffee table. To do this, position two pallets lengthwise and one widthwise. Tie them together. Add wooden or metal legs about 30 cm below each corner to make it a little higher. You can also create an armrest from another pallet divided in half and a wooden board. Know that pallet furniture is always an original and mainly aesthetic value.
Shelves
With pallets, you can make dozens of different shelves. Start by detaching the boards from the pallet and then sand them down. Take 6 or 8 of them, as you wish, and arrange the boards according to your taste. Attach the panels vertically and horizontally with nails or wood glue. If you are a bit of a handyman, you can decorate your shelves according to your inspiration and wish. Besides the shelves, you can also make shoe storage in your room or a small place for your pet.